In the News
VAFB implements base access to disabled veterans
By Jennifer Green-Lanchoney, 30th Space Wing Public Affairs / Published January 29, 2020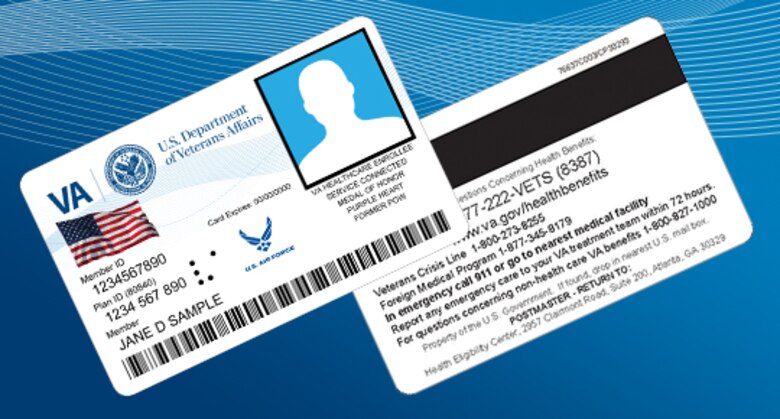 VANDENBERG AIR FORCE BASE, Calif. --
Veterans who have been granted a Veterans Affairs disability rating from 1 to 99 percent, as well as their caregivers, are now authorized to obtain an installation access card.
 "To obtain installation access, eligible veterans must bring their Veterans Health Identification Card and state-issued Real ID to Vandenberg's Visitor Control Center," said Tech. Sgt. Genevie Navarro, 30th Security Forces Squadron NCO in Charge of the Visitor Control Center. "Specific questions about who can and how to obtain a VHIC should be directed to the Department of Veterans Affairs."
Base access, for both the VHIC holder and their caregiver, is contingent on a favorable background check, which is performed upon arrival at the Visitor Control Center. Installation access cards are specific to Vandenberg AFB and are only authorized for entry at Vandenberg AFB. 
Caregivers must be accompanied by the VHIC holder to obtain an installation access card and must reregister annually. Caregivers may not sponsor or escort guests onto the installation.
Veterans who have a VHIC may also sponsor up to five guests, who must be cleared through Vandenberg's Visitor Control Center prior to base entry.
Once registration is complete, eligible veterans and their caregivers are authorized to use AAFES facilities, the Commissary and select 30th Force Support Squadron facilities on Vandenberg AFB.
"We are thrilled to be able to provide access to 30th FSS facilities to our nation's veterans," said Josie Cordova, 30th FSS deputy director. "From dining at the Pacific Coast Club, to bowling at Surf Lanes, we are happy to share Vandenberg's amenities with fellow veterans."
The 30th FSS facilities available to VHIC holders include the engraving shop, FamCamp, Information, Tickets and Tours, RV storage, equipment rental, lodging, marketing services, the Pacific Coast Club, the PCC barber shop, the Rod and Gun Club, and Surf Lanes Bowling Center.  Some services are prioritized for active duty military members and may have a wait list.
For questions on base access, contact the Visitor Control Center at 805-606-7662. For questions on authorized facilities contact 30th FSS at 805-606-3129.
The Visitor Control Center is open between 6 a.m. and 10 p.m., Monday through Friday, unless otherwise posted.
---
Related Content